You are in control of you. Not genes, not your doctor, not fate, you. -Dr. Kristi Funk
Kristi Funk, MD is a board-certified surgical breast specialist and an expert in minimally-invasive diagnostic and treatment methods for all types of breast disease. She has helped thousands of women through breast cancer treatment, including well-known celebrities, including Sheryl Crow and Angelina Jolie.

Her published works have appeared in Advanced Therapy of Breast Disease, Surgical Clerkship Manual, Archives of Surgery, the Journal of Gastrointestinal Surgery and the Journal of Clinical Microbiology.
She is also the go-to breast expert for Good Morning America and frequently co-hosts The Doctors. She's also been on Dr. Oz, The Today Show, The View, and CNN.
Kristi recently authored the national bestseller, Breasts: The Owner's Manual – Every Woman's Guide to Reducing Cancer Risk, Making Treatment Choices, and Optimizing Outcomes.
Micah and I met Kristi at Fran Drescher's Cancer Schmancer event in Los Angeles last fall and we immediately hit it off. She's a brilliant doctor and an incredible person. I just know you're gonna love her.
If you only listen to one part, listen to her talk about soy starting at 35:14. It's fascinating… Enjoy!
Download interview transcript here
Show Notes
-Most breast cancer is not caused by bad luck or genetics [01:41]
-Meat lovers bias [00:07:06]
-How writing a book transformed her life and practice [10:00]
-The study that proved heart disease can be reversed with a plant-based diet and lifestyle intervention [13:24]
-Why nutrition is not taught in med school [16:49]
-How animal protein promotes illness [17:57]
-"Kids, we're going vegan!" [21:14]
-A dramatic change to Dr. Funk's medical practice [00:26:38]
-Soy phytoestrogen is anti-cancer! [00:35:14]
-The ideal amount of exercise [47:45]
-How obesity contributes to cancer [48:12]
-Supplements she recommends [51:23]
-The alcohol MTHFR cancer connection [55:23]
-The risk of hormone replacement therapy, even bioidentical hormones [01:00:52]
-Stress, faith, and cancer [01:05:45]
Selected links from the interview:
Dr. Dean Ornish's heart disease reversal study
Dr. Caldwell Esselstyn's heart disease reversal study
Bacon causes cancer video
Dr. Funk's Anti-Oxidant Smoothie recipe
Body Mass Index calculator
Is a glass of wine per day healthy? video

Supplements mentioned:
Pink Lotus Menopause Miracle
Pink Lotus Menopause Chill Out CBD Spray
Pink Lotus Cosmo Companion with Methylfolate

Connect with Dr. Kristi Funk:
Breasts: The Owner's Manual by Dr. Kristi Funk
Pink Lotus Breast Center
Pink Lotus Power Up BC Community
Pink Lotus Store: Products for BC Patients
…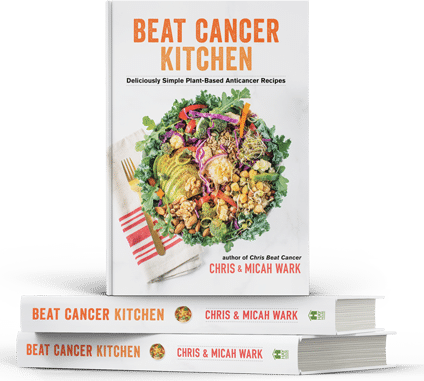 Beat Cancer Kitchen: My New Recipe Book,
Deliciously Simple Plant-Based Anti-Cancer Recipes
Get it on Amazon here
Beat Cancer Daily
365 Days of Inspiration, Encouragement, and Action Steps to Survive and Thrive
Get it on Amazon here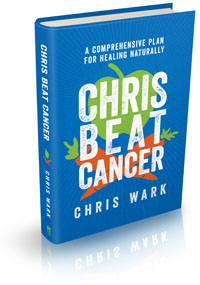 Chris Beat Cancer: A Comprehensive Plan for Healing Naturally,
published by Hay House, is a National Bestseller as ranked by USA Today, The Wall Street Journal, and Publishers Weekly!
Get it on Amazon here
, or anywhere books are sold.
I've interviewed over 60 people who've healed all types and stages of cancer. Check them out
here
. Or use the search bar to find survivors of specific cancer types.
I also created a coaching program for cancer patients, caregivers and anyone who is serious about prevention called SQUARE ONE. It contains the step-by-step strategies used by myself and everyone I know who has healed cancer with nutrition and natural, non-toxic therapies.
Watch SQUARE ONE Module 1 for free here
(((c)))
Chris Beat Cancer is reader-supported. If you purchase a product through a link on this site I may receive compensation from the affiliate partner (like Amazon). Your support helps fund this blog and my mission so my team and I can continue to do the work that we do. Thank you!