I'm very excited to share my first holistic survivor interview of 2022!
Dr. Ruby Lathon is an engineer turned holistic nutritionist, after healing herself of thyroid cancer by drastically changing her lifestyle through a plant-based diet. Dr. Lathon was featured in the hit documentary, What the Health and is in the newly released documentary, They're Trying to Kill Us.
Dr. Lathon now teaches others about the benefits of plant-based nutrition through health conferences, workshops, vegan cooking classes, consultations and coaching programs. Dr. Lathon served as Nutrition Policy Manager at the Physicians Committee for Responsible Medicine, where she developed and led a national grassroots campaign to advocate legislation for more healthful, plant-based meal options in the National School Lunch Program. She is also the host of "The Veggie Chest", a plant-based cooking show on Washington's DCTV.
This interview is fantastic. You are going to love Dr Ruby's energy, passion, enthusiasm and her remarkable healing story.
Note: There was some kind of mysterious glitch that affected my audio quality on this interview–I sound like I'm in a tin can–but fortunately Dr. Ruby sounds great!
Enjoy!
Watch our interview below, or listen to it on the Chris Beat Cancer podcast on iTunes or Spotify.
Show Notes
-On a mission to heal [2:12]
-Cancer-free after 1 year [3:50]
-Deciding to go against the grain [5:43]
-"I fired my doctor." [8:40]
-'No progress' is actually good news [12:31]
-Let the facts lead the way [13:05]
-Piecing her research together [16:10]
-Her experience at Uchee Pines Institute [18:15]
-Trust the process [20:45]
-Trust your gut [25:25]
-The medical system is broken [26:25]
-A newfound passion for helping others heal [28:45]
-Dr. Ruby's role at PCRM [31:21]
-Dr. Ruby's anti-cancer protocol [33:05]
-Her plant-based Budwig protocol [34:35]
-Top three anti-cancer supplement categories [37:44]
-Trusting God's plan for your life [39:57]
-Faith over fear [42:15]
-Plan your wellness party [42:30]
-Focus on hope and joy [45:00]
-Dr. Ruby's latest endeavors [47:28]
Connect with Dr. Ruby:
Website: www.rubylathon.com
Facebook: Dr. Ruby Lathon
Twitter: @RubyL
Instagram: @RubyLathon
YouTube: The Veggie Chest
Books referenced in the interview:
Love, Medicine and Miracles by Dr. Bernie Siegel
Spontaneous Healing by Dr. Andrew Weil
Supplements mentioned in the interview:
Modifilan (brown seaweed)
Vitalzym by World Nutrition
IP-6 Inositol Gold
Interviews with more thyroid cancer survivors here.
…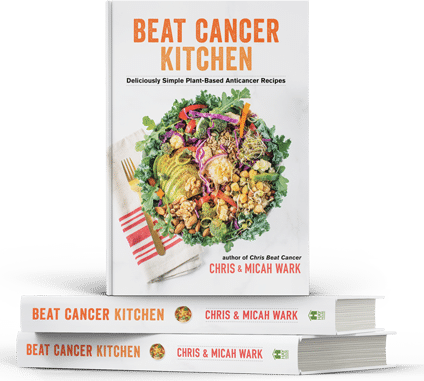 Beat Cancer Kitchen: My New Recipe Book,
Deliciously Simple Plant-Based Anti-Cancer Recipes
Get it on Amazon here
Beat Cancer Daily
365 Days of Inspiration, Encouragement, and Action Steps to Survive and Thrive
Get it on Amazon here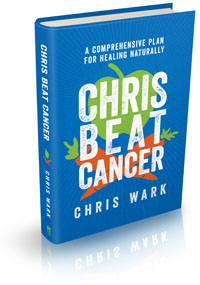 Chris Beat Cancer: A Comprehensive Plan for Healing Naturally,
published by Hay House, is a National Bestseller as ranked by USA Today, The Wall Street Journal, and Publishers Weekly!
Get it on Amazon here
, or anywhere books are sold.
I've interviewed over 60 people who've healed all types and stages of cancer. Check them out
here
. Or use the search bar to find survivors of specific cancer types.
I also created a coaching program for cancer patients, caregivers and anyone who is serious about prevention called SQUARE ONE. It contains the step-by-step strategies used by myself and everyone I know who has healed cancer with nutrition and natural, non-toxic therapies.
Watch SQUARE ONE Module 1 for free here
(((c)))
Chris Beat Cancer is reader-supported. If you purchase a product through a link on this site I may receive compensation from the affiliate partner (like Amazon). Your support helps fund this blog and my mission so my team and I can continue to do the work that we do. Thank you!