In 1976, Fiona Shakeela Burns was diagnosed with leukemia and sarcoma at 11 years old, and was cured with Gerson Therapy.
31 years later, in 2007, she was diagnosed with stage 4 cervical cancer that had metastasized to her ovaries and brain. She refused conventional treatment and healed that too.
I broke our interview up for you into two sections to make them easier to watch and share:
her childhood cancer story (7 min) and her adult cancer story (36 min).
Scroll down for the full version with show notes.
Enjoy!
Part 1: Curing leukemia and sarcoma with Gerson therapy at age 11 (7 min)
Part 2: How she healed stage 4 cervical cancer in 2010 (36 min)
Full version (43 min)

Full Version Show Notes
Fiona is diagnosed with sarcoma and plasma cell leukemia at 11 years old
The wise (and brave) advice that a naturopath gave her parents 2:55
How her parents got her to do the Gerson Therapy [4:40]
How long it took her to get well [5:26]
The circumstances surrounding her cervical cancer diagnosis in 2009 [7:07]
The healthy vs. unhealthy response to traumatic stressful events in life [8:21]
How Fiona essentially diagnosed herself [12:49]
Her CA 125 was over 9000! (Normal is under 35) [14:25]
Fiona refuses conventional treatment [15:49]
Her modified approach to Gerson Therapy [17:19]
Doctors refuse to monitor her [20:38]
Her experience at a German cancer clinic [21:10]
Insulin Potentiation Targeted Low Dose Chemotherapy (IPTLD) [23:48]
Her brain tumor causes a brain hemorrhage [25:00]
Doctors tell her she's dying and recommend palliative chemo [26:13]
Fiona makes plans to commit suicide, then has an epiphany [27:34]
Her hardcore herbal protocol [30:59]
How long it took to get well [25:30]
The results of her scans [32:20]
The power of making a plan [34:40]
How cancer can change you for the better or for the worse depending on your perspective [36:25]
How she helps cancer patients now [38:43]
How opposition forced her to move a 3-day health conference to another city [40:58]

Selected links from the interview
Bruce Lipton
Cancer Salves: A Botanical Approach to Treatment by Ingrid Naiman
St. George Hospital in Germany (IPT, hyperthermia, ozone therapy, IV vitamin C, etc.)
Fiona's websites
natureworx.com
Gerson Therapy Resources
To watch more of my interviews with experts and survivors who have healed cancer with Gerson Therapy click here
Dr. Max Gerson, M.D. wrote two books:

A Cancer Therapy: Results of Fifty Cases and the Cure of Advanced Cancer
Gerson Therapy Handbook: Companion workbook to A Cancer Therapy

The Gerson Therapy: Healing "Incurable" Illness Instructional DVD set
Documentary films about the Gerson Therapy:

Dying to Have Known: The Evidence Behind Natural Healing
The Gerson Miracle
The Beautiful Truth: The World's Simplest Cure for Cancer
You can also get all three documentaries on Blu-ray plus Charlotte Gerson's book
"Healing The Gerson Way" in a combo pack here.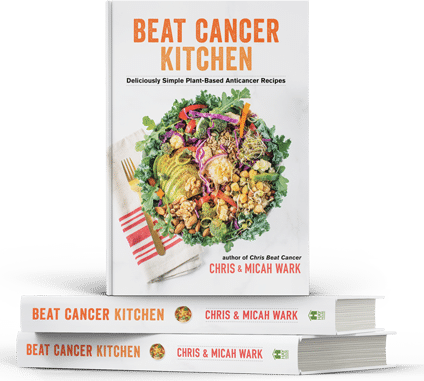 Beat Cancer Kitchen: My New Recipe Book,
Deliciously Simple Plant-Based Anti-Cancer Recipes
Get it on Amazon here
Beat Cancer Daily
365 Days of Inspiration, Encouragement, and Action Steps to Survive and Thrive
Get it on Amazon here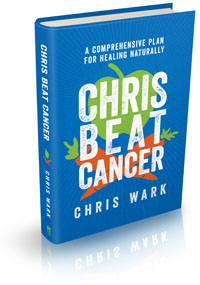 Chris Beat Cancer: A Comprehensive Plan for Healing Naturally,
published by Hay House, is a National Bestseller as ranked by USA Today, The Wall Street Journal, and Publishers Weekly!
Get it on Amazon here
, or anywhere books are sold.
I've interviewed over 60 people who've healed all types and stages of cancer. Check them out
here
. Or use the search bar to find survivors of specific cancer types.
I also created a coaching program for cancer patients, caregivers and anyone who is serious about prevention called SQUARE ONE. It contains the step-by-step strategies used by myself and everyone I know who has healed cancer with nutrition and natural, non-toxic therapies.
Watch SQUARE ONE Module 1 for free here
(((c)))
Chris Beat Cancer is reader-supported. If you purchase a product through a link on this site I may receive compensation from the affiliate partner (like Amazon). Your support helps fund this blog and my mission so my team and I can continue to do the work that we do. Thank you!