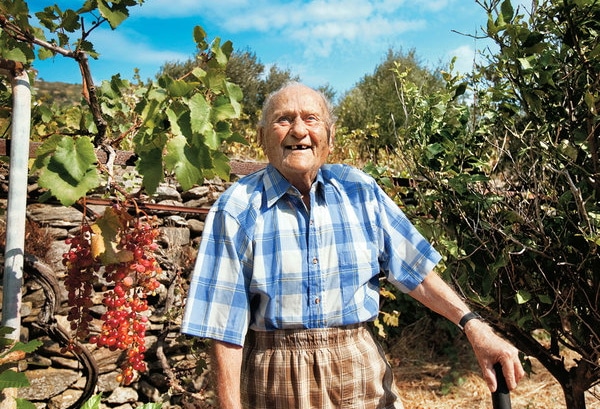 Andrea Frazzetta/LUZphoto for The New York Times
Diagnosed with terminal lung cancer in 1976 and given 6-9 months to live, Stamatis Moraitis and his wife left the U.S. and moved back to Ikaria, a mediterranean island, to be close to his family and enjoy his last few months on earth.
He got lots of rest, planted a garden and vineyard, got lots of fresh air and sunshine, ate fresh local food, slept late, took naps, ate and drank local wine with friends at night, and started going to church.
He radically changed his diet and lifestyle.
He slowed down, simplified his life and guess what happened…his body healed! No surgery, no drugs, no chemo. Not even any alternative therapies.
The body creates cancer and the body can heal it. If given the proper nutrients and care.
45 years later, Stamatis was interviewed in his late 90s!
It just so happens that the island of Ikaria is classified as a "Blue Zone". Blue Zones are areas around the world with the highest percentage of people living past 100. Ikarians live on average 8-10 years longer than Americans. Here's what Ikarians do:
They eat fresh local food that they produce themselves.
They get exercise working in their gardens and walking up and down the hilly terrain.
They eat lots of olive oil, vegetables, potatoes, wild greens, and six times more beans per day than Americans, like garbanzo beans, black-eyed peas and lentils.
They eat fresh caught fish about twice a week and other meats about five times a month.
They don't eat cows or drink cows milk.
They drink lots of herbal teas like wild marjoram, sage, mint, rosemary, artemisia, and dandelion.
They consume very little refined sugar. 75% less than Americans.
They spend a lot of time socializing and sharing meals with each other.
And get this. They drink on average 2-3 cups of coffee and 2-4 glasses of wine per day. Wowzers!
Here's a 3-minute BBC interview with the man himself, Stamatis Moraitis:
In a world full of seductive dietary fads with science-y sounding validity and dietary restrictions, I think we should pay more attention to the longest-living people and what they are actually doing, how they are eating and living.
If you want to be successful, imitate successful people.
The healthiest longest-living people in the world are not Paleo, Vegan, Pegan (eye roll), or Keto. They aren't low-carb. They aren't eating for their blood type and they aren't afraid of lectins.
Across all five Blue Zones, the longest living people eat diets that are 95% plant-based on average. They eat beans and grains daily. They get plenty of fresh air and sunshine. They stay active. And they socialize a lot.
Despite what the best-selling diet gurus are telling you, this is the truth!
If you're interested in learning more about health and longevity from the longest-living people groups around the world, check out Dan Buettner's fantastic book The Blue Zones:

The Blue Zones: 9 Lessons for Living Longer From the People Who've Lived the Longest
Check out my interview with Blue Zones author Dan Buettner here.
Read Dan's New York Times piece on Stamatis and Ikaria here.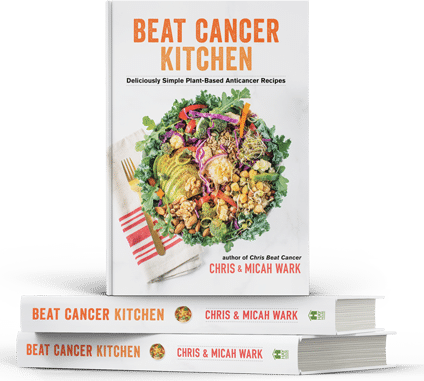 Beat Cancer Kitchen: My New Recipe Book,
Deliciously Simple Plant-Based Anti-Cancer Recipes
Get it on Amazon here
Beat Cancer Daily
365 Days of Inspiration, Encouragement, and Action Steps to Survive and Thrive
Get it on Amazon here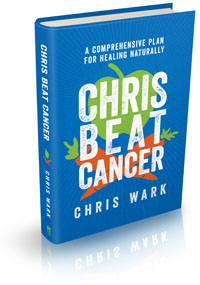 Chris Beat Cancer: A Comprehensive Plan for Healing Naturally,
published by Hay House, is a National Bestseller as ranked by USA Today, The Wall Street Journal, and Publishers Weekly!
Get it on Amazon here
, or anywhere books are sold.
I've interviewed over 60 people who've healed all types and stages of cancer. Check them out
here
. Or use the search bar to find survivors of specific cancer types.
Chris Beat Cancer is reader-supported. If you purchase a product through a link on this site I may receive compensation from the affiliate partner (like Amazon). Your support helps fund this blog and my mission so my team and I can continue to do the work that we do. Thank you!