Dan Buettner (@BlueZones) is an internationally recognized speaker, researcher, explorer, National Geographic Fellow and multiple New York Times bestselling author.
In 2003, Buettner became interested in hotspots around the world with unusually high percentages of people living past 100. Collaborating with anthropologists, historians, dietitians, and geneticists, he identified five such regions and organized research trips to these destinations in an attempt to reverse engineer longevity.
His work was first published in 2008 by National Geographic in a fascinating book called The Blue Zones: Lessons for Living Longer from People Who Live the Longest, which details the diet and lifestyle habits of the healthiest, longest-living people groups on earth.
And many of these diet and lifestyle habits will surprise you, because they directly contradict the advice of many well known health and diet "experts" today.
If you want to live a long healthy life, I think it makes sense to learn from people who are consistently doing it. Don't you?
And that's why the books in The Blue Zones series are some of my favorite books on health and longevity.
Four years ago this week I published a blog post about Stamatis Moraitis, who healed his terminal lung cancer just by moving to a Blue Zone (Ikaria) and adopting their way of life!
I've been a fan of Dan for years and it was an absolute thrill to interview him. Special thanks to Dr John McDougall for connecting us.
Enjoy!
Show Notes:
-Common practices of the longest living people around the world [4:30]
-Why Seventh Day Adventists live 10 years longer on average than most Americans [8:24]
-The cornerstone of every longevity diet in the world [14:32]
-Must haves if you want diet to contribute to your health [15:51]
-How people in Blue Zones are nudged into natural exercise [18:14]
-Which lifestyle practices get you the most "bang for your buck" [20:54]
-Dan's favorite Blue Zones [24:10]
-General Rules and time honored traditions of the Blue Zone environment [25:55]

Mouse over this great quote to share it!
Dan's Awesome Books:
–The Blue Zones Solution: Eating and Living Like the World's Healthiest People (2015)
–Thrive: Finding Happiness the Blue Zones way (2010)
–The Blue Zones: 9 Lessons for Living Longer from People Who've Lived the Longest (2008)
Connect with Dan at www.bluezones.com and on twitter (@BlueZones)
Stamatis Moraitis healed his terminal lung cancer by moving to Blue Zone Ikaria. Read my post about him: The Island Where People Forget to Die: Curing Cancer with the Simple Life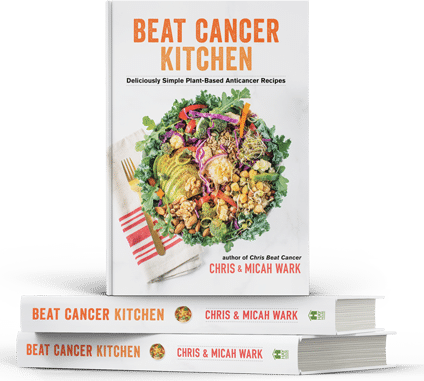 Beat Cancer Kitchen: My New Recipe Book,
Deliciously Simple Plant-Based Anti-Cancer Recipes
Get it on Amazon here
Beat Cancer Daily
365 Days of Inspiration, Encouragement, and Action Steps to Survive and Thrive
Get it on Amazon here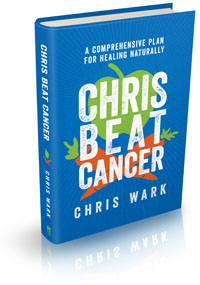 Chris Beat Cancer: A Comprehensive Plan for Healing Naturally,
published by Hay House, is a National Bestseller as ranked by USA Today, The Wall Street Journal, and Publishers Weekly!
Get it on Amazon here
, or anywhere books are sold.
I've interviewed over 60 people who've healed all types and stages of cancer. Check them out
here
. Or use the search bar to find survivors of specific cancer types.
I also created a coaching program for cancer patients, caregivers and anyone who is serious about prevention called SQUARE ONE. It contains the step-by-step strategies used by myself and everyone I know who has healed cancer with nutrition and natural, non-toxic therapies.
Watch SQUARE ONE Module 1 for free here
(((c)))
Chris Beat Cancer is reader-supported. If you purchase a product through a link on this site I may receive compensation from the affiliate partner (like Amazon). Your support helps fund this blog and my mission so my team and I can continue to do the work that we do. Thank you!