In my last interview, I introduced you to Candice-Marie Fox, a woman who used the NORI Protocol to heal stage 4 thyroid cancer after surgery and radiation failed her.
In this interview you'll meet Mark Simon, the man who helped her get well.
Mark's background is in neuroscience and biomedical engineering, and he has been studying nutritional science for the last three decades. He is the founder of the Nutritional Oncology Research Institute, and developer of the NORI Protocol, a nutritional strategy centered around starving cancer cells with a methionine-restricted diet.
Fun Fact: Cancer cells are dependent on the amino acid methionine to survive.
Can you guess which foods don't contain methionine?
Fruit!
Many cancer patients I encounter are afraid to eat fruit because they heard that "sugar feeds cancer". This interview will provide you with clarity about that misunderstood idea, and details on this healing strategy (see the show notes).
Enjoy!

To watch in HD, and/or speed it up, push play then click the gear symbol at the bottom.
Show Notes
– Mark discusses his background
– Mark discovers research on methionine restriction to starve cancer cells  [2:37]
– The two steps of methionine restriction to trigger cancer cell death [4:50]
– The food group lowest in methionine [6:37]
– The powerful anti-cancer enzymes in pineapples and papayas [9:21]
– How enzymes lower inflammation [11:00]
– When fruit can be a problem [13:01]
– Sugar doesn't feed cancer or stimulate it to grow, something else does [13:36]
– Foods that are high in tumor growth hormone IGF-1 [14:21]
– Key anti-cancer supplements for this protocol [15:06]
– The best forms of selenium to take for prevention and therapeutically [17:00]
– How selenium affects cancer cell metabolism [18:36]
– The importance of Vitamin K3 in this protocol [20:14]
– Oxidative therapy vs anti-oxidant therapy [21:23]
– How certain supplements can cancel each other out  [22:16]
– The benefit of water fasting [23:45]
– How quickly does this protocol work? [24:43]
– The danger of rapid tumor die off [27:37]
– Important detoxification methods to include [28:01]
– Pain medications promote tumor growth [30:19]
– How constipation keeps your body toxic  [32:19]
– His advice for cancer patients [32:43]
If you are interested in finding out more about the NORI Protocol, visit the Nutritional Oncology Research Institute website www.noriprotocol.com
Check out all the natural survivors I've interviewed here.
If you're looking for survivors of specific types of cancer, use the search bar at the top right of my site.
Please LIKE and Share. Add your thoughts below!
----------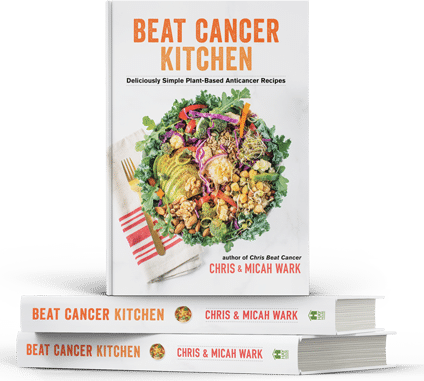 Beat Cancer Kitchen: My New Recipe Book, Deliciously Simple Plant-Based Anti-Cancer Recipes. Get it on Amazon here

----------
Beat Cancer Daily 365 Days of Inspiration, Encouragement, and Action Steps to Survive and Thrive. Get it on Amazon here

----------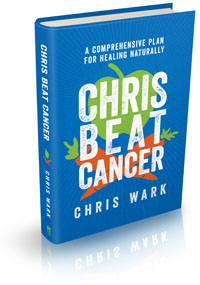 Chris Beat Cancer:
A Comprehensive Plan for Healing Naturally, published by Hay House, is a National Bestseller as ranked by USA Today, The Wall Street Journal, and Publishers Weekly! Get it on Amazon here or anywhere books are sold.
I've interviewed over 60 people who've healed all types and stages of cancer. Check them out here. Or use the search bar to find survivors of specific cancer types.
I also created a coaching program for cancer patients, caregivers and anyone who is serious about prevention called SQUARE ONE. It contains the step-by-step strategies used by myself and everyone I know who has healed cancer.
Watch SQUARE ONE Module 1 for free here
(((c)))
Chris Beat Cancer is reader-supported. If you purchase a product through a link on this site I may receive compensation from the affiliate partner (like Amazon). Your support helps fund this blog and my mission so my team and I can continue to do the work that we do. Thank you!