Peter McCullough, MD is board certified in internal medicine, cardiovascular diseases, and clinical lipidology. He is a practicing internist and cardiologist and cares for patients with common medical problems including heart and kidney disease, lipid disorders, and diabetes. Dr. Peter McCullough is the most published author in his field in history with over 1000 publications and over 600 citations in the National Library of Medicine.
John Leake was born in Dallas, Texas. He studied history and philosophy and then went to Vienna, Austria on a graduate school scholarship and ended up living in the city for over a decade, working as a freelance writer and translator. He is a bestselling non-fiction author.
Since the beginning of the pandemic, Dr. Peter McCullough has been a leader in the medical response to the COVID-19 disaster and published "Pathophysiological Basis and Rationale for Early Outpatient Treatment of SARS-CoV-2 (COVID-19) Infection" in August 2020, the first synthesis of sequenced multi-drug treatment of ambulatory patients infected with COVID-19.
In essence, Dr. McCullough and his colleagues figured out a combination of inexpensive widely available drugs that could be used in combination to treat COVID-19 and save lives.
On November 19, 2020, Dr. McCullough testified in the US Senate Committee on Homeland Security and Governmental Affairs to discuss his findings. This safe and effective multi-drug protocol being used by doctors all over the world to save lives was rejected by the U.S. government healthcare agencies.
Dr. McCollough has since published over 50 papers on COVID-19.
John Leake and Dr. Peter McCullough co-authored The Courage to Face Covid-19, the story of doctors who developed a safe and effective early treatment for COVID-19 and their battle with the Bio-Pharmaceutical Complex that suppressed it.
I spent four days with Dr. Peter McCollough on the Save A Generation speaking tour in Florida and like Dr. Ryan Cole, Dr. Stephanie Seneff, and many others, he is a courageous human committed to telling the truth, saving lives, preventing harm from experimental drugs, and preserving medical freedom.
This is a must-watch interview! Enjoy!
Show Notes
-Early suspicions of fear-mongering [5:10]
-How irrational thinking goes hand-in-hand with fear [11:00]
-Early treatments for covid-19 [12:30]
-Is covid-19 really an unassailable monster? [15:30]
-Silenced, censored, and smeared by the media [22:40]
-The CEPI's crafty global business plan [24:10]
-How organizations work together to maximize profits and capitalize on crisis [29:45]
-Dr. McCullough's career damaged for speaking out [32:25]
-Science or bureaucratic mandates? [37:50]
-The reason why no alternate protocols were approved [43:13]
-John's Heimlich analogy [49:14]
-Where the is risk, there must be free choice [51:40]
Resources from this interview:
Get the book: The Courage to Face Covid-19
The McCullough Report podcast
Facebook – @petermcculloughmd and @johnleakewriter
Instagram – @petermcculloughmd__
CEPI – https://cepi.net
Related posts:
Dr. Ryan Cole on the increase in cancers, clotting, and deaths since 2021
Doctors and scientists speaking out against the largest drug experiment in history
Dr. Stephaine Seneff on the toxic legacy of glyphosate and concerns with mRNA injections
…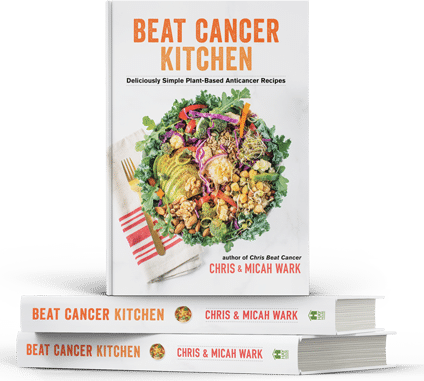 Beat Cancer Kitchen: My New Recipe Book,
Deliciously Simple Plant-Based Anti-Cancer Recipes
Get it on Amazon here
Beat Cancer Daily
365 Days of Inspiration, Encouragement, and Action Steps to Survive and Thrive
Get it on Amazon here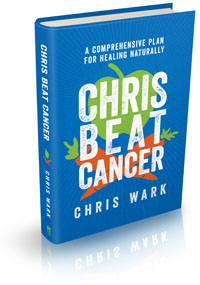 Chris Beat Cancer: A Comprehensive Plan for Healing Naturally,
published by Hay House, is a National Bestseller as ranked by USA Today, The Wall Street Journal, and Publishers Weekly!
Get it on Amazon here
, or anywhere books are sold.
I've interviewed over 60 people who've healed all types and stages of cancer. Check them out
here
. Or use the search bar to find survivors of specific cancer types.
I also created a coaching program for cancer patients, caregivers and anyone who is serious about prevention called SQUARE ONE. It contains the step-by-step strategies used by myself and everyone I know who has healed cancer with nutrition and natural, non-toxic therapies.
Watch SQUARE ONE Module 1 for free here
(((c)))
Chris Beat Cancer is reader-supported. If you purchase a product through a link on this site I may receive compensation from the affiliate partner (like Amazon). Your support helps fund this blog and my mission so my team and I can continue to do the work that we do. Thank you!