In this 11-minute video recorded in 2013, I share some of the most important things I've learned about cancer, health and healing– things I wish someone had told me when I was first diagnosed in December 2003. If I re-recorded it today, I would say the exact same thing.
English closed captions are available on this video: just click play and then the "cc" icon.
Huge thanks to Kate Dillon, who took the time to transcribe it.
This message is so important that readers of this blog have taken the time to translate it into Polish, Italian, Portuguese, French, Dutch, Spanish, Swedish, German, Russian, Romanian, and Bulgarian!
If you would like to translate this video into your language, download the English version and go for it! When you're finished, send my team a message at: support (at) chrisbeatcancer.com and we will get it added to the site.
You've watched this video, now what?
If you or someone you know has cancer, download my free guide 20 Questions for Your Oncologist. It will equip you with the most critical questions to ask, before starting any treatment.
My book Chris Beat Cancer: A Comprehensive Plan for Healing Naturally, published by Hay House in September 2018, is in stores now! Get it on Amazon here
I also created a coaching program for cancer patients, caregivers, and anyone who is serious about prevention called SQUARE ONE. This program contains the specific step-by-step strategies and protocols used by everyone I know who has healed cancer holistically.
SQUARE ONE will give you a roadmap to transform your life and start your healing adventure.
Watch SQUARE ONE Module 1 for free here.
Beyond that, this site has hundreds of free articles about healing and preventing cancer with nutrition and natural therapies. Everything you need to know is here!
If you want to know the details of my diagnosis, check out my FAQ page.
Learn from my 60+ interviews with people who've healed all types and stages of cancer here.
Use the search bar! Search for things like: specific cancer types, vitamin D, vitamin C, aloe, chemo, radiation, turmeric, etc.
If you are trying to help someone you care about… 
Please don't ask me to contact them out of the blue. Send them to this page. If the video above resonates with them, then my site will be a huge help. It is critical for the patient to take control of their health and become a seeker of information. They have to be in the driver's seat of their healing journey. I talk about this in more detail in my video How You Can Help Someone Else.
SaveSaveSaveSaveSaveSaveSaveSaveSaveSaveSaveSaveSaveSaveSaveSave
Please LIKE and Share. Add your thoughts below!
----------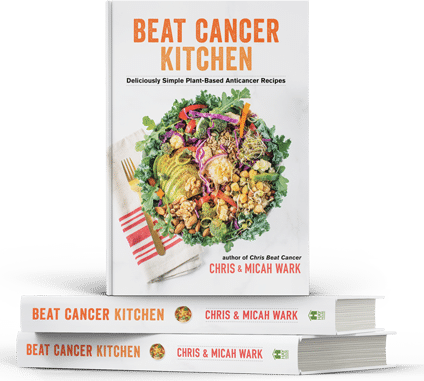 Beat Cancer Kitchen: My New Recipe Book, Deliciously Simple Plant-Based Anti-Cancer Recipes. Get it on Amazon here

----------
Beat Cancer Daily 365 Days of Inspiration, Encouragement, and Action Steps to Survive and Thrive. Get it on Amazon here

----------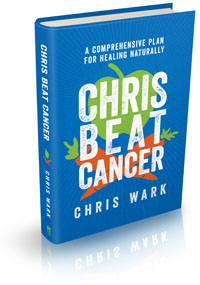 Chris Beat Cancer:
A Comprehensive Plan for Healing Naturally, published by Hay House, is a National Bestseller as ranked by USA Today, The Wall Street Journal, and Publishers Weekly! Get it on Amazon here or anywhere books are sold.
I've interviewed over 60 people who've healed all types and stages of cancer. Check them out here. Or use the search bar to find survivors of specific cancer types.
(((c)))
Chris Beat Cancer is reader-supported. If you purchase a product through a link on this site I may receive compensation from the affiliate partner (like Amazon). Your support helps fund this blog and my mission so my team and I can continue to do the work that we do. Thank you!